Research Participation Opportunity!
Dr. Ric Carrasco is conducting research about the effects of ikebana.  Whether you are a new student, a deshi (disciple/follower) or a Sensei, please check out the flyer right here to learn more!
Japanese New Year Oshogatsu!
Monday January 2nd, 2017 
Jeanne Houlton will host a mid-day Celebration of the New Year as a fund-raiser for Chapter #65!  Please click to see the New Year's Flyer for details.  This is an opportunity to learn new traditions, celebrate the New Year with friends, and sample delicacies from Japanese cuisine!
********
The Lions Roared!
The evening was a positive delight with delicious traditional foods, spectacular views, warm friends, beautiful flower arrangements (by our own Members) and Sherran's incredible hospitality!  Take a look:
[slideshow_deploy id='784']
See The Lions Roar!!
Sunday, December 11, 2016
Sherran Blair is kindly hosting a wonderful Holiday Dinner as a fund raiser for Chapter #65.  Please click to see the Flyer with all the details.  Plan to join us for an unforgettable event in celebration of the coming Holidays.  As Sherran has promised, you've never seen anything quite like her Lions!!
******
Beach Party A Fabulous Success!!
[slideshow_deploy id='630']
1920's Beach Party!!
Thursday, October 20, 2016  4:30 -7:00 p.m.
Barbara and Jack Goss are hosting a fundraiser for I.I. St. Petersburg Chapter:  $45 Members, $50 Guests.  Appetizers, Dinner and Beverages!  Please RSVP to Barbara at 727-200-1821.  See September Newsletter (last page) for more details.
************
Shakuhachi Demonstration, October 17, 2016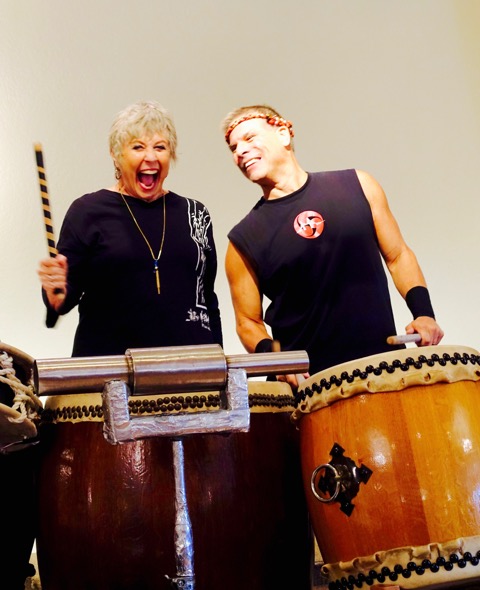 An inspiring and invigorating program!
We are so fortunate to have this lovely lady back with us!
[slideshow_deploy id='643']