Annual Exhibition
March 9 @ 10:00 am

-

March 10 @ 5:00 pm
The Annual Exhibition will open with an invitation-only preview party on March 8th, followed by two days of exhibition open to the public on March 9th and 10th. There are demonstrations by all schools represented in the chapter scheduled below.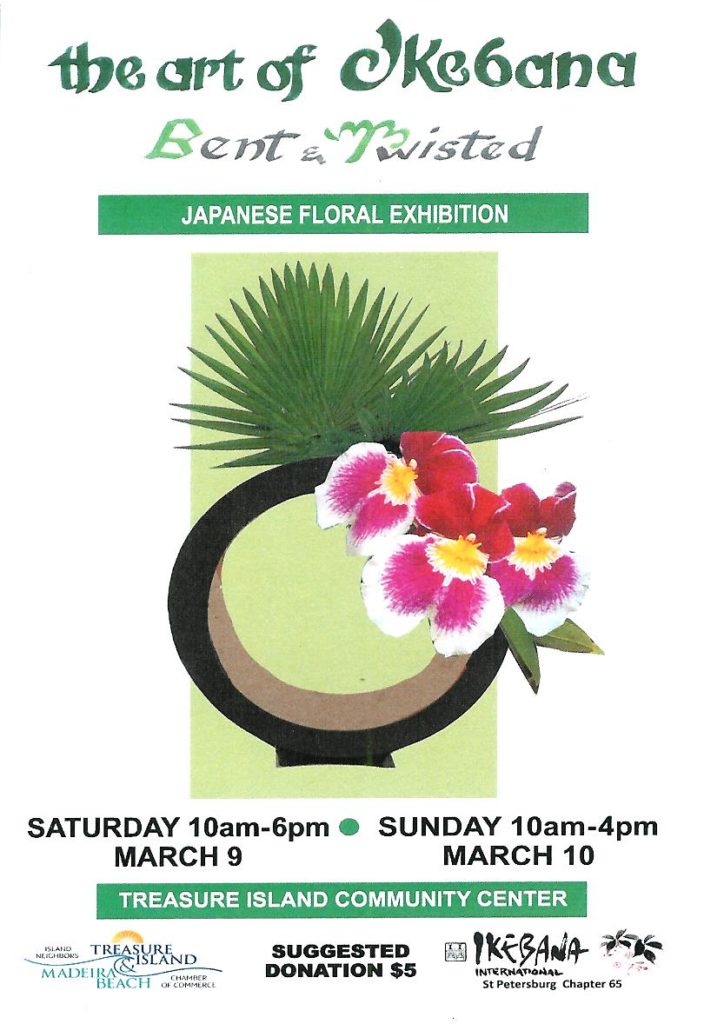 Demonstrations
Saturday, March 9
12 Noon Susan Thorpe (Ohara)
2:00 pm Barbara Goss (Sogetsu)
4:00 pm Muriel Scrivner (Ikenobo)
Sunday, March 10
12 Noon Jeanne Houlton (Ichiyo)
2:00 pm Dr. Ric Carrasco (Banmi Shofu)
Click on +Google Map under Venue to see map.