News from the World Convention 2017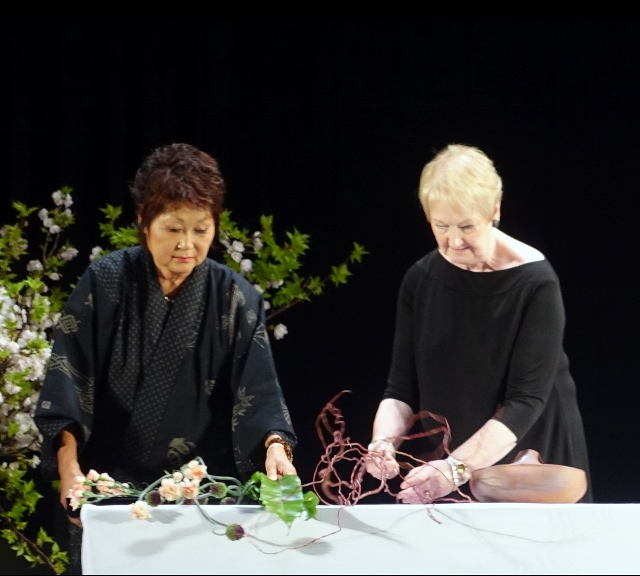 Member Jeanne Houlton assisting Associate member Donna Scott. Donna was a member demonstrator representing the Ichiyo School and North America. Jeanne was the demonstrator at the last convention 5 years ago.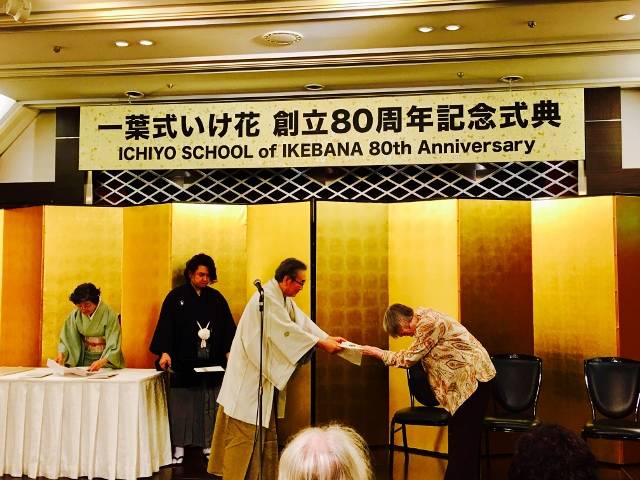 The Ichiyo School, Florida Chapter is proud to announce that our associate member, Gail Newman received her Junior Master Certificate from Iemoto Kaysuya at a special event in Tokyo to celebrate the 80th anniversary of Ichiyo School On April 17, 2017.