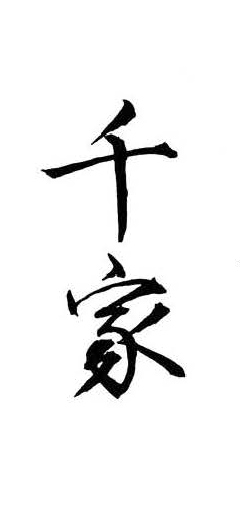 The Senke School originated in the 16th century by Sen-no-Rikyu who is regarded by some as the most famous master of the tea ceremony and flower arrangement in Japanese history. Almost two centuries later, Shotei, another great master of the Senke School, introduced changes in both style and containers, calling it the Senke-Shotei style of flower arrangement. The principles originally defined by Sen-no-Rikyu along with the improvements contributed by Shotei are still followed today.
Shotei traveled from Kyoto to Akita in Northern Japan during the Temmei period (1781-1788)and continued teaching. One student, Hyakkaen Kensho was so enthusiastic and talented that Shotei taught him the "ishindenshin," the basic concepts of the art of flower arrangement.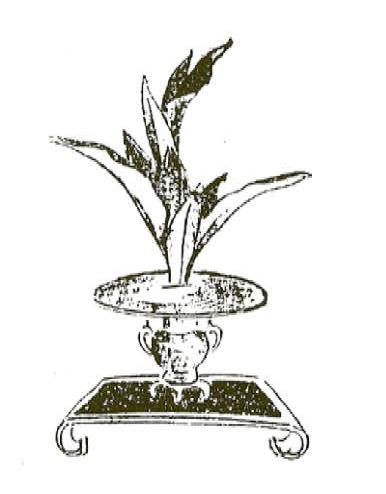 Thus, Hyakkaen Kensho received his authority as Iemoto (headmaster) from the founder of the Senke-Shotei style. This authority transferred to Kagyubo Ippyo, to Shososai Yamada Okyo, and to Kane Shoji who became Iemoto of the Senke School in 1939.
Kane Shoji emigrated to the United States in 1921 and opened the Senke School of Flower Arrangement in Seattle, Washington in 1922, where the headquarters remain. Her succession as the Iemoto was recommended by all the students of the late master and was authorized by the heir of the Yamada family as is the tradition. While she continued to teach the original, traditional style, Mrs. Shoji also developed and founded a more modern style called Senke-Shoji Style Moribana. She was the Iemoto of this school as well. Upon her death, and at her request, the title of Iemoto of the Senke School of Japanese Flower Arrangement was bestowed upon her daughter, Elizabeth Hanako Shoji Slee. In January, 2000, Karen Nagai, a Slee/Shoji family member by marriage became and remains the Iemoto.
The images presented on this website are for educational and inspirational purposes only.
For more information, please visit the link to the Senke Website