December Chapter #65 Program & Meeting
December 19, 2016 @ 10:00 am

-

3:00 pm
Event Navigation
For the Holiday Meeting, Stephanie English of the Naples Chapter #160   will present a demonstration on miniature arrangements.  This is part of an exchange program organized by the six Ikebana chapters in Florida.  In fact, our Chapter #65 will be bringing a program to Naples.  Stephanie is a Sr. Professor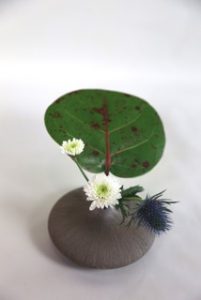 in the school of Ikenobo and will demonstrate some of the principles of design for miniature Ikebana arrangements.  The designs lend themselves to any school, so regardless of your Ikebana school, please plan to take part in this program and the workshop.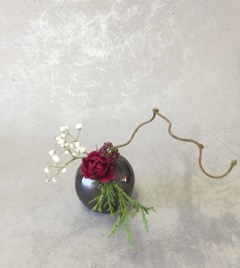 For this workshop take a look around your house and bring any small container that catches your eye.  Just remember that the design itself must fit within a piece of paper folded in half. It can be anything from a small brandy glass to an empty film canister to a small container you have on hand.  You can use oasis or a small kenzan.  Bring some small line material such as foxtail fern, common fern, small leaves and branches.  We will supply the flowers and the cost to you is $5.  
Program/Holiday potluck luncheon/ Basket Auction/Afternoon miniature workshop by Stephanie English
If you are new to our Chapter and wish to attend as a Guest, please submit a Contact Us Form in advance.