Of Interest: Ikebana International Headquarters has an interesting site with information on each of the schools and the latest events. Check it out at:
www.ikebanahq.org/
The password for the Members Section is: 1956sakura
Dated September 2017: The following link will take you to a congratulatory letter and Certificate from Ikebana International in Tokyo acknowledging our 55th Anniversary!!
News from the World Convention 2017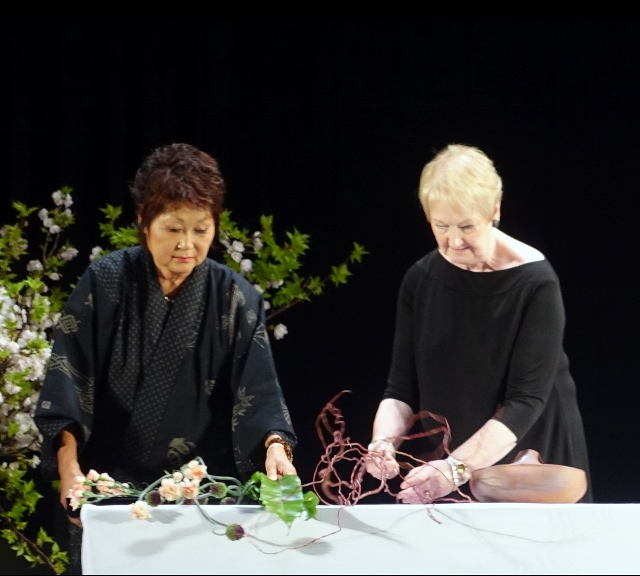 Donna Scott, (r) treasurer of Ikebana Chapter 265 Atlanta was the member demonstrator representing North America and the Ichiyo School. Jeanne Houlton (l), President of Ikebana Chapter 65 St. Petersburg was her asssistant.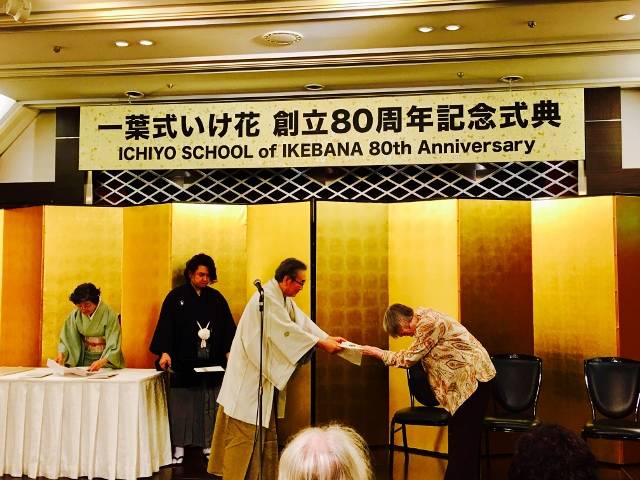 The Ichiyo School, Florida Chapter is proud to announce that our associate member, Gail Newman received her Junior Master Certificate from Iemoto Kasuya at a special event in Tokyo to celebrate the 80th anniversary of Ichiyo School On April 17, 2017.