A Message from our Chapter President…
Dear Members of the St. Petersburg Chapter,
It is a great honor for me to accept the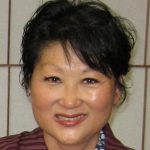 Presidency of Ikebana International St. Petersburg for 2017-2018. This is my second term. The last year was such a pleasure and success that I only expect the same again. We are lucky to have most of the Board from last year serving a second term as well, so a winning year is surely ahead.
We have almost 90 members which makes us one of the largest chapters in Ikebana International and one of the largest chapters in Florida.
Our program chairman Barbara Goss has a powerful slate of programs for every month that will hold your interest, and our Treasurer Joe Myers keeps us in line financially.
Our chapter is very fortunate to have teachers from six schools of Ikebana so that members who want to study flower arranging have a wide choice of schools. Today, there are over 200 active schools of Ikebana in Japan.
Many of our members have taken lessons but many have not learned ikebana at all. They simply enjoy observing the art form and learning about it and related Japanese arts.
Each year, we invite high ranking teachers from other chapters to teach us. This year, our special SubGrandmaster Ronell Douglass from the Ohara school is coming from Philadelphia.
Ikebana International does not provide ikebana lessons. However, Those who want to take lessons should contact an ikebana teacher directly. Our chapter can guide you straight to the phone number.
Wishing you continued friendship,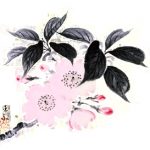 Jeanne Houlton
President
Ikebana International St Petersburg