A Message from our Chapter President…
We are one of 161 chapters of Ikebana International in over 49 countries with membership of about 8,000 persons. Ikebana International is a non-profit cultural organization dedicated to the promotion and appreciation of Ikebana, the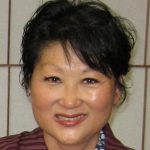 art of Japanese flower arranging and is headquartered in Tokyo, Japan. The international organization was founded in 1956 and our local chapter was founded in 1962. We are the 65th Chapter in the world to be organized. In 2017 we will celebrate our 55th anniversary.
The St. Petersburg chapter members come from Hudson, Tampa, Winter Haven and South St. Petersburg. We serve the Tri City area of Tampa, St. Petersburg and Clearwater. We have associate members from South Africa, Atlanta and other areas of Florida.. There are 5 other chapters in the state of Florida and they are Sarasota, Naples, Miami, Orlando and Melbourne.
Ikebana International does not teach any single type of Ikebana. It is the umbrella of all the schools of Ikebana and is made up of people who enjoy Ikebana and related Japanese arts. Members do not have to arrange flowers. Many join for the comraderie of the people with interest in flowers and Japanese arts.
At our meetings you are exposed to the many schools of Ikebana. Our chapter has teachers in six schools; Ichiyo, Ikenobo, Ohara, Sogetsu, Senke, and Banmi Shofu. We invite guest demonstrators from other schools to educate us.
In the afternoons of most of our regular meetings we offer classes in each school at a nominal fee. It's a way to try different schools or to study the school of your choice.
We welcome visitors at no charge for the first visit and charge $10 for subsequent visits.
Many close friendships are made at Ikebana St. Petersburg and the motto of Ikebana International is "Friendship Through Flowers".
I welcome you to join us at our meetings.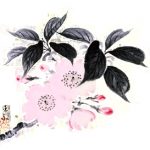 Jeanne Houlton
President