Ikebana Meets Imagine Museum!
Ikebana International is proud and honored to partner with Imagine Museum through December 2019 in this iconic and magical exhibit. This show is a true feast for the eyes that amazes and delights with life-sized kimonos rendered as never seen before in glass, ceramic and bronze.
Every two weeks,  ikebana arrangements will grace areas at the entrance and inside of the exhibit. These are kimono-themed to relate to the exhibit. Currently installed are two arrangements by Aimee Jackson, our Chapter President.
Please be sure to visit and enjoy these in person as well.  For more information on Imagine Museum, please click HERE.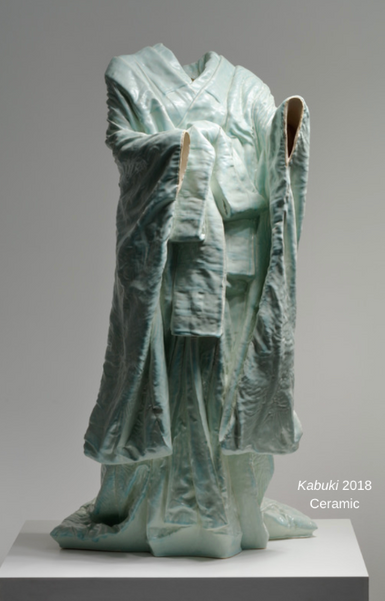 The images on this site are intended for educational and inspirational purposes only.