Ichiyo means "One Leaf" in Japanese and refers to the logo of the school. Ichiyo was founded in 1937 by a brother and a sister, Meikof and Ichiyo Kasuya. The concept in the school is to teach students to make arrangements that fit the environment in which it is displayed and to express the individual's emotions and character.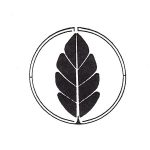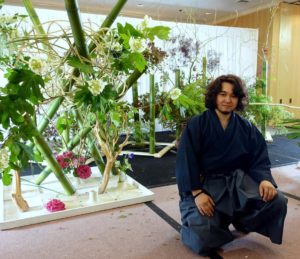 Naohiro Kasuya, the current Iemoto of the Ichiyo school, accepted this responsibility on the passing of  his father, Akihiro Kasuya, in early 2019.  He has continued his father's legacy with rigorous travel and teaching to promote the Ichiyo school. 
Ichiyo School encourages personal interpretation and imagination and is considered as essential to creative designs as materials and containers. "If flower arranging is to be truly fulfilling, it should be a reflection of oneself." Imagination and feeling are as important as creative design and the proper selection of materials and containers. It is not just flowers in a vase; it is an art of human communication.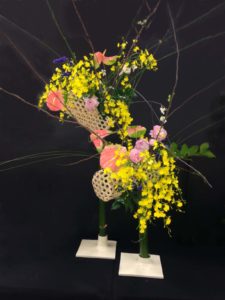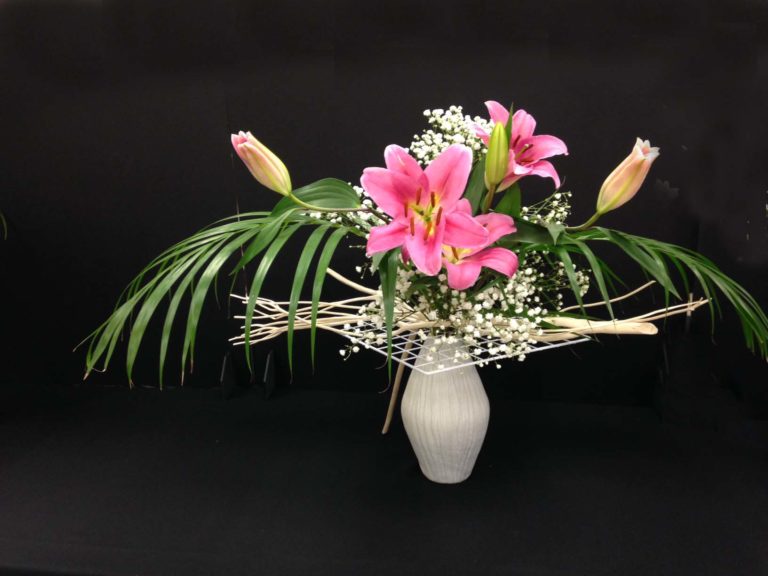 Arrangements of the Ichiyo School arouse our senses in a different way from traditional Ikebana, giving the viewer an unexpected, stimulating and profound experience with nature. 
From The Art of Ikebana in a demonstration by Naohiro Kasuya, Iemoto on 9-17-2021
Ichiyo Student Arrangements
Click on the image to open the Lightbox.