Ikebana International Chapter #65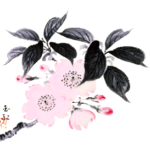 Welcome to the fusion of art and nature!
If you love flowers, nature and their wondrous beauty, this is the place for you!  Studying in the traditions of Japan's revered schools of flower arranging, our Chapter also enjoys the culture and history of Japan.  We welcome you to join us, seek new learning, refine your skills, and enjoy the kindred spirit that we cherish!
Ikebana (ee-kay-bah-nah) is the Japanese word for the art of Japanese flower arranging.  A free translation might be "bringing flowers to life."  Ikebana arrangements capture nature through the designer's eyes and provide uniquely beautiful glimpses of something magical.  It is an art form that will challenge your creativity!
Be our guest for your first visit and see what Ikebana is about.
Need directions or want to contact us?
A Message from your President . . .
Welcome to our Chapter!
Who doesn't like flowers?  We all know ikebana is not just flowers in a vase.  It is is the crown jewel of flower arrangement.  Ikebana is a practice of self-discipline and meditation, an art form of joy and individual expression.  In making ikebana, you become the flower, the branch, the space, the idea.  To quote iemoto Akane Teshigahara, "The flower becomes you."
The transience of nature, its ever-changing beauty in fleeting stages of birth, maturity, death and decay is more fully understood through ikebana.  Like life, ikebana is here then it is gone. Ikebana can bring peace and fulfillment.  It is a hopeful way to reach inside our selves and out to the world. Now is a time, maybe more than ever, to share our emphasis and connection with nature.
We welcome you to share opportunities to observe and learn this art form through skills of our many talented members and special guests. We have classes, workshops, demonstrations that appeal to all levels. You will make many flower friends and enjoy a gratifying creative journey.
My vision for the St. Petersburg chapter is continued growth through interaction with culture and society in our area. Finding fresh ways to inject ikebana into the world is a continual process. We have many cultural, financial, educational and commercial venues to be tapped and a wondrous thing to share!
In Friendship Through Flowers,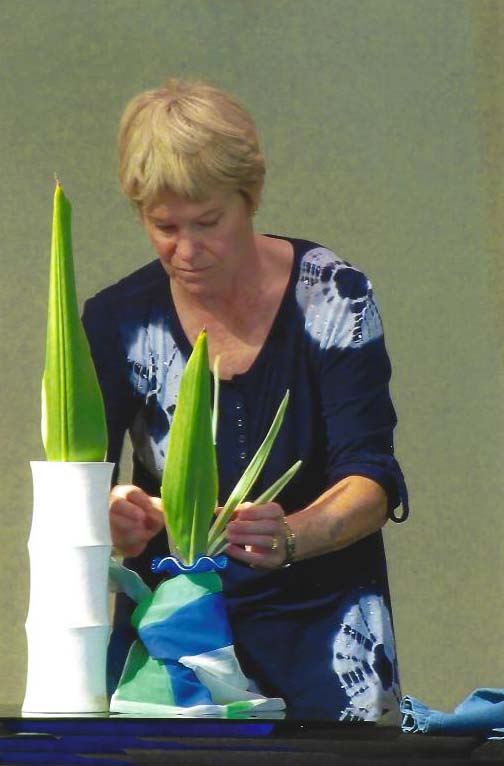 This website is proudly sponsored by the Ikebana International Chapter #65 in St. Petersburg, FL to educate and encourage our readers.  Please enjoy our website and consider becoming a member of our Chapter!