Visit our World of Ikebana!
Chapter #65 of Ikebana International is located in Pinellas County, Florida and welcomes all who are  interested in the Art of Japanese Flower Arrangement to our membership.
The Mission of our Chapter is to promote mutual understanding and continuing  friendship between our countries.   Our Goal is also to  stimulate, cultivate, and perpetuate the study of Ikebana, and related arts and culture throughout the world.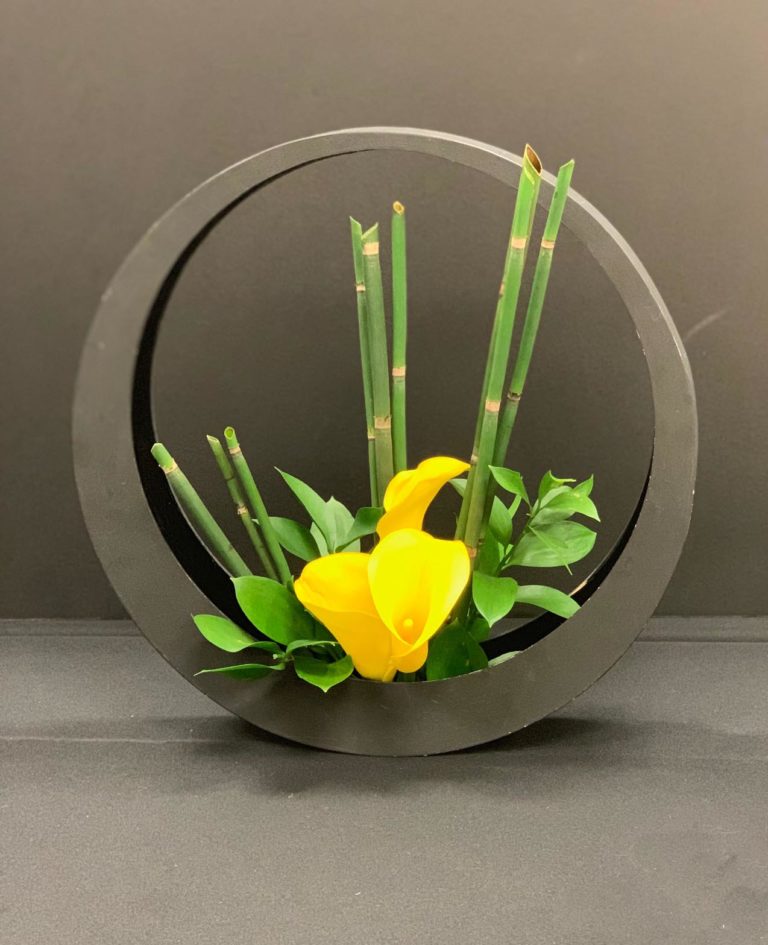 Our programs run from September through May each year and are held on the third Monday of the month unless otherwise noted from 10:00 am to 11:30 am. Visit our programs page for more info.
Meetings and programs are held at Garden Club of St. Petersburg, 500 Sunset Dr., St. Petersburg, FL.
Annually sometime in winter, we have a major exhibition featuring nearly one hundred arrangements with demonstrations by Teachers from our Schools.
The images on this website are intended for educational and inspirational purposes only.